Speculative historical novels — that is, novels with events set in particular historical eras with fantastical, fabulist, or magical realist elements woven in — are my absolute favorite kind of fiction. This is a list of more than 50(!!) adult and young adult speculative novels published or to-be-published in 2019 with ties to a distinct historical moment.
I'm very loose with genre boundaries, so I include genre fantasy, magical realism or fabulism, and generically "literary" novels that fit. Spec fic celebrates whatever goes beyond the literal or "hyper-real" to lean into imagination, collective myths, mystery, and wonder. There's no reason to be unnecessarily restrictive and miss out on excellent books.
This list is not an endorsement. It's just a list. The idea is to give us all a feel for what's out there and maybe find a new favorite. There might be reasons you (or I!) would not recommend a particular book, and that's totally okay, but I'm not making a value judgment here. All the books are linked to their Goodreads accounts, where you can read the reviews.
Click here to view this list as a Goodreads shelf.
I'll add any new or missed books to my lists as I find them, in descending order from December 2019 to January 2019, so if you know of some I'm missing, please tell me! I'll link my already-in-progress 2020 list when it's ready. Happy reading! —Cassandra
December 2019
The Weight of a Soul by Elizabeth Tammi
When Lena's younger sister Fressa is found dead, their whole Viking clan mourns—but it is Lena alone who never recovers. Fressa is the sister that should've lived, and Lena cannot rest until she knows exactly what killed Fressa and why—and how to bring her back. She strikes a dark deal with Hela, the Norse goddess of death, and begins a new double life to save her sister.
But as Lena gets closer to bringing Fressa back, she dredges up dangerous discoveries about her own family, and finds herself in the middle of a devastating plan to spur Ragnarök –a deadly chain of events leading to total world destruction.
Still, with her sister's life in the balance, Lena is willing to risk it all. She's willing to kill. How far will she go before the darkness consumes her?
The Secret Chapter by Genevieve Cogman
In the latest novel in Genevieve Cogman's historical fantasy series, Irene and Kai have to team up with an unlikely band of misfits to pull off an amazing art heist—or risk the wrath of the dangerous villain with a secret island lair.
A Librarian's work is never done, and once Irene has a quick rest after their latest adventure, she is summoned to the Library. The world where she grew up is in danger of veering deep into chaos, and she needs to obtain a particular book to stop this from happening. No copies of the book are available in the Library, so her only choice is to contact a mysterious Fae information broker and trader of rare objects: Mr. Nemo.
Irene and Kai make their way to Mr. Nemo's remote Caribbean island and are invited to dinner, which includes unlikely company. Mr. Nemo has an offer for everyone there: he wants them to steal a specific painting from a specific world. He swears that he will give each of them an item from his collection if they bring him the painting within the week.
Everyone takes the deal. But to get their reward, they will have to form a team, including a dragon techie, a Fae thief, a gambler, a driver, and the muscle. Their goal? The Kunsthistorisches Museum in Vienna, in a early twenty-first century world, where their toughest challenge might be each other.
Dangerous Alliance by Jennieke Cohen
Lady Victoria Aston has always been just as comfortable in a pair of breeches stolen from her father as she has in satin ballgowns decked in lace. And though she is perfectly capable of minding her manners in polite society, she doesn't much see the point. With an older sister happily wed and the future of her family estate secure, she is quite content to while her time away in the fields around her home.
However, Vicky's comfortable, idyllic life is overturned in the course of one night. Her sister's husband is a terrible cad and now Vicky must marry, or find herself and her family destitute. Armed only with the wisdom she has gained from her beloved novels by Jane Austen, she enters society's season in a flutter of silks, dances, and pretty words.
But Miss Austen has little to say about Vicky's particular circumstances: whether the gorgeous and roguish Mr. Carmichael is indeed a scoundrel, if her former best friend—the much-grown and very handsome Tom Sherborne—is out for her dowry or for her heart, or even how to fend off the attentions of the foppish Mr. Silby, he of the bright-orange waistcoat.
Most unfortunately of all, Vicky's books are silent on the topic of the mysterious accidents cropping up around her. Accidents that have her wondering if there's someone trying to prevent a match from being made…or prevent her from surviving until her wedding day.
November 2019
The Deep by Rivers Solomon
Yetu holds the memories for her people—water-dwelling descendants of pregnant African slave women thrown overboard by slave owners—who live idyllic lives in the deep. Their past, too traumatic to be remembered regularly, is forgotten by everyone, save one—the historian. This demanding role has been bestowed on Yetu.
Yetu remembers for everyone, and the memories, painful and wonderful, traumatic and terrible and miraculous, are destroying her. And so, she flees to the surface, escaping the memories, the expectations, and the responsibilities—and discovers a world her people left behind long ago.
Yetu will learn more than she ever expected to about her own past—and about the future of her people. If they are all to survive, they'll need to reclaim the memories, reclaim their identity—and own who they really are.
The Guinevere Deception by Kiersten White
From New York Times bestselling author Kiersten White comes a new fantasy series reimagining the Arthurian legend, set in the magical world of Camelot.
There was nothing in the world as magical and terrifying as a girl.
Princess Guinevere has come to Camelot to wed a stranger: the charismatic King Arthur. With magic clawing at the kingdom's borders, the great wizard Merlin conjured a solution–send in Guinevere to be Arthur's wife . . . and his protector from those who want to see the young king's idyllic city fail. The catch? Guinevere's real name–and her true identity–is a secret. She is a changeling, a girl who has given up everything to protect Camelot.
To keep Arthur safe, Guinevere must navigate a court in which the old–including Arthur's own family–demand things continue as they have been, and the new–those drawn by the dream of Camelot–fight for a better way to live. And always, in the green hearts of forests and the black depths of lakes, magic lies in wait to reclaim the land. Arthur's knights believe they are strong enough to face any threat, but Guinevere knows it will take more than swords to keep Camelot free.
Deadly jousts, duplicitous knights, and forbidden romances are nothing compared to the greatest threat of all: the girl with the long black hair, riding on horseback through the dark woods toward Arthur. Because when your whole existence is a lie, how can you trust even yourself?
The Gentleman's Guide to Getting Lucky by Mackenzi Lee
In this funny and frothy novella that picks up where the New York Times bestselling The Gentleman's Guide to Vice and Virtue leaves off, freshly minted couple Monty and Percy fumble through their first time together.
Monty's epic grand tour may be over, but now that he and Percy are finally a couple, he realizes there is something more nerve-wracking than being chased across Europe: getting together with the person you love.
Will the romantic allure of Santorini make his first time with Percy magical, or will all the anticipation and build-up completely spoil the mood?
October 2019
Ormeshadow by Priya Sharma
Acclaimed author Priya Sharma transports readers back in time with Ormeshadow, a coming-of-age story as dark and rich as good soil.
Burning with resentment and intrigue, this fantastical family drama invites readers to dig up the secrets of the Belman family, and wonder whether myths and legends are real enough to answer for a history of sin.
Uprooted from Bath by his father's failures, Gideon Belman finds himself stranded on Ormeshadow farm, an ancient land of chalk and ash and shadow. His uncle's land crests the Orme, a buried, sleeping dragon that dreams resentment, jealousy, estrangement, death. Or so the folklore says. Growing up in a house that hates him, Gideon finds his only comforts in the land. Gideon will live or die by the Orme, as all his family has.
Thirteen Doorways, Wolves Behind Them All by Laura Ruby
From the author of Printz Medal winner Bone Gap comes the unforgettable story of two young women—one living, one dead—dealing with loss, desire, and the fragility of the American dream during WWII.
When Frankie's mother died and her father left her and her siblings at an orphanage in Chicago, it was supposed to be only temporary—just long enough for him to get back on his feet and be able to provide for them once again. That's why Frankie's not prepared for the day that he arrives for his weekend visit with a new woman on his arm and out-of-state train tickets in his pocket.
Now Frankie and her sister, Toni, are abandoned alongside so many other orphans—two young, unwanted women doing everything they can to survive.
And as the embers of the Great Depression are kindled into the fires of World War II, and the shadows of injustice, poverty, and death walk the streets in broad daylight, it will be up to Frankie to find something worth holding on to in the ruins of this shattered America—every minute of every day spent wondering if the life she's able to carve out will be enough.
I will admit I do not know the answer. But I will be watching, waiting to find out.
That's what ghosts do.
The Sinister Mystery of the Mesmerizing Girl by Theodora Goss
Mary Jekyll and the Athena Club race to save Alice—and foil a plot to unseat the Queen, in the electrifying conclusion to the trilogy that began with the Nebula Award finalist and Locus Award winner The Strange Case of the Alchemist's Daughter.
Life's always an adventure for the Athena Club…especially when one of their own has been kidnapped! After their thrilling European escapades rescuing Lucinda van Helsing, Mary Jekyll and her friends return home to discover that their friend and kitchen maid Alice has vanished— and so has their friend and employer Sherlock Holmes!
As they race to find Alice and bring her home safely, they discover that Alice and Sherlock's kidnapping are only one small part of a plot that threatens Queen Victoria, and the very future of the British Empire. Can Mary, Diana, Beatrice, Catherine, and Justine save their friends—and save the Empire? Find out in the final installment of the fantastic and memorable Extraordinary Adventures of the Athena Club series.
The Girl with No Face by M. H. Boroson
The adventures of Li-lin, a Daoist priestess with the unique ability to see the spirit world, continue in the thrilling follow-up to the critically-acclaimed historical urban fantasy The Girl with Ghost Eyes.
It's the end of the Nineteenth Century. San Francisco's cobblestone streets are haunted, but Chinatown has an unlikely protector in a young Daoist priestess named Li-lin. Using only her martial arts training, spiritual magic, a sword made from peachwood, and the walking, talking spirit of a human eye, Li-lin stands alone to defend her immigrant community from supernatural threats.
Now Li-lin has gotten her hands on an amulet that makes its bearer bulletproof. But there's a problem: the amulet is powered by a child's soul. To save the spirit, Li-lin will have to voyage to Fengdu, the City of the Dead, but first she must protect the amulet from the gangsters who want it for themselves, her own father, a renowned Daoist exorcist who wants to destroy it, and the Ghostkeeper who created the amulet by murdering his own son.
With hard historical realism and meticulously researched depictions of Chinese monsters and magic that have never been written about in the English language, The Girl with No Face draws from the action-packed cinema of Hong Kong to create a compelling and unforgettable tale of historical fantasy and Chinese lore.
September 2019
The Ten Thousand Doors of January by Alix E. Harrow
In the early 1900s, a young woman searches for her place in the world after finding a mysterious book in this captivating and lyrical debut.
"A gorgeous, aching love letter to stories, storytellers and the doors they lead us through…absolutely enchanting." —Christina Henry, national bestselling author of Lost Boys and Alice
In a sprawling mansion filled with peculiar treasures, January Scaller is a curiosity herself. As the ward of the wealthy Mr. Locke, she feels little different from the artifacts that decorate the halls: carefully maintained, largely ignored, and utterly out of place.
Then she finds a strange book. A book that carries the scent of other worlds, and tells a tale of secret doors, of love, adventure and danger. Each page turn reveals impossible truths about the world and January discovers a story increasingly entwined with her own.
The Water Dancer by Ta-Nehisi Coates
In his boldly imagined first novel, Ta-Nehisi Coates, the National Book Award–winning author of Between the World and Me, brings home the most intimate evil of enslavement: the cleaving and separation of families.
Young Hiram Walker was born into bondage. When his mother was sold away, Hiram was robbed of all memory of her—but was gifted with a mysterious power. Years later, when Hiram almost drowns in a river, that same power saves his life. This brush with death births an urgency in Hiram and a daring scheme: to escape from the only home he's ever known.
So begins an unexpected journey that takes Hiram from the corrupt grandeur of Virginia's proud plantations to desperate guerrilla cells in the wilderness, from the coffin of the deep South to dangerously utopic movements in the North. Even as he's enlisted in the underground war between slavers and the enslaved, Hiram's resolve to rescue the family he left behind endures.
This is the dramatic story of an atrocity inflicted on generations of women, men, and children—the violent and capricious separation of families—and the war they waged to simply make lives with the people they loved. Written by one of today's most exciting thinkers and writers, The Water Dancer is a propulsive, transcendent work that restores the humanity of those from whom everything was stolen.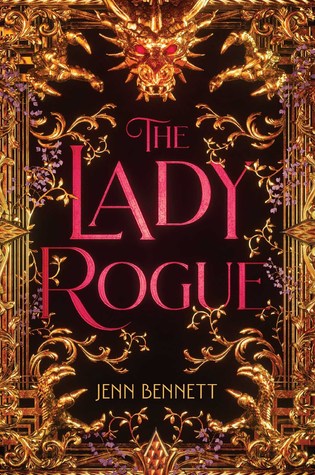 The Lady Rogue by Jenn Bennett
The Last Magician meets A Gentleman's Guide to Vice and Virtue in this thrilling tale filled with magic and set in the mysterious Carpathian Mountains where a girl must hunt down Vlad the Impaler's cursed ring in order to save her father.
Some legends never die…
Traveling with her treasure-hunting father has always been a dream for Theodora. She's read every book in his library, has an impressive knowledge of the world's most sought-after relics, and has all the ambition in the world. What she doesn't have is her father's permission. That honor goes to her father's nineteen-year-old protégé—and once-upon-a-time love of Theodora's life—Huck Gallagher, while Theodora is left to sit alone in her hotel in Istanbul.
Until Huck arrives from an expedition without her father and enlists Theodora's help in rescuing him. Armed with her father's travel journal, the reluctant duo learns that her father had been digging up information on a legendary and magical ring that once belonged to Vlad the Impaler—more widely known as Dracula—and that it just might be the key to finding him.
Journeying into Romania, Theodora and Huck embark on a captivating adventure through Gothic villages and dark castles in the misty Carpathian Mountains to recover the notorious ring. But they aren't the only ones who are searching for it. A secretive and dangerous occult society with a powerful link to Vlad the Impaler himself is hunting for it, too. And they will go to any lengths—including murder—to possess it.
The Bone Houses by Emily Lloyd-Jones
Seventeen-year-old Aderyn ("Ryn") only cares about two things: her family, and her family's graveyard. And right now, both are in dire straits. Since the death of their parents, Ryn and her siblings have been scraping together a meager existence as gravediggers in the remote village of Colbren, which sits at the foot of a harsh and deadly mountain range that was once home to the fae. The problem with being a gravedigger in Colbren, though, is that the dead don't always stay dead.
The risen corpses are known as "bone houses," and legend says that they're the result of a decades-old curse. When Ellis, an apprentice mapmaker with a mysterious past, arrives in town, the bone houses attack with new ferocity. What is it about Ellis that draws them near? And more importantly, how can they be stopped for good?
Together, Ellis and Ryn embark on a journey that will take them deep into the heart of the mountains, where they will have to face both the curse and the long-hidden truths about themselves.
Brightfall by Jaime Lee Moyer
Someone is murdering the Merry Men – and if Marian doesn't stop them, her children will be the next to die: a wonderful re-imagining of Robin Hood and Maid Marian, perfect for fans of Katherine Arden, Naomi Novik and Christina Henry.
It's been a mostly quiet life since Robin Hood denounced Marian, his pregnant wife, and his former life and retreated to a monastery to repent his sins… although no one knows what he did that was so heinous he would leave behind Sherwood Forest and those he loved most.
But when friends from their outlaw days start dying, Father Tuck, now the Abbott of St. Mary's, suspects a curse and begs Marian to use her magic to break it. A grieving Marian bargains for protection for her children before she sets out with a soldier who's lost his faith, a trickster Fey lord and a sullen Robin Hood, angry at being drawn back into the real world.
Marian soon finds herself enmeshed in a maze of betrayals, tangled relationships and a vicious struggle for the Fey throne… and if she can't find and stop the spell-caster, no protection in Sherwood Forest will be enough to save her children.
The World That We Knew by Alice Hoffman
In 1941, during humanity's darkest hour, three unforgettable young women must act with courage and love to survive, from the New York Times bestselling author of The Dovekeepers and The Marriage of Opposites Alice Hoffman.
In Berlin, at the time when the world changed, Hanni Kohn knows she must send her twelve-year-old daughter away to save her from the Nazi regime. She finds her way to a renowned rabbi, but it's his daughter, Ettie, who offers hope of salvation when she creates a mystical Jewish creature, a rare and unusual golem, who is sworn to protect Lea. Once Ava is brought to life, she and Lea and Ettie become eternally entwined, their paths fated to cross, their fortunes linked.
Lea and Ava travel from Paris, where Lea meets her soulmate, to a convent in western France known for its silver roses; from a school in a mountaintop village where three thousand Jews were saved. Meanwhile, Ettie is in hiding, waiting to become the fighter she's destined to be.
What does it mean to lose your mother? How much can one person sacrifice for love? In a world where evil can be found at every turn, we meet remarkable characters that take us on a stunning journey of loss and resistance, the fantastical and the mortal, in a place where all roads lead past the Angel of Death and love is never ending.
The Girl the Sea Gave Back by Adrienne Young
The new gut-wrenching epic from the New York Times bestselling author of Sky in the Deep.
For as long as she can remember, Tova has lived among the Svell, the people who found her washed ashore as a child and use her for her gift as a Truthtongue. Her own home and clan are long-faded memories, but the sacred symbols and staves inked over every inch of her skin mark her as one who can cast the rune stones and see into the future. She has found a fragile place among those who fear her, but when two clans to the east bury their age-old blood feud and join together as one, her world is dangerously close to collapse.
For the first time in generations, the leaders of the Svell are divided. Should they maintain peace or go to war with the allied clans to protect their newfound power? And when their chieftain looks to Tova to cast the stones, she sets into motion a series of events that will not only change the landscape of the mainland forever but will give her something she believed she could never have again—a home.
The Harp of Kings by Juliet Marillier
A young woman is both a bard —and a warrior — in this thrilling historical fantasy from the author of the Sevenwaters novels.
Eighteen-year-old Liobhan is a powerful singer and an expert whistle player. Her brother has a voice to melt the hardest heart, and a rare talent on the harp. But Liobhan's burning ambition is to join the elite warrior band on Swan Island. She and her brother train there to compete for places, and find themselves joining a mission while still candidates. Their unusual blend of skills makes them ideal for this particular job, which requires going undercover as traveling minstrels. For Swan Island trains both warriors and spies.
Their mission: to find and retrieve a precious harp, an ancient symbol of kingship, which has gone mysteriously missing. If the instrument is not played at the upcoming coronation, the candidate will not be accepted and the people could revolt. Faced with plotting courtiers and tight-lipped druids, an insightful storyteller, and a boorish Crown Prince, Liobhan soon realizes an Otherworld power may be meddling in the affairs of the kingdom. When ambition clashes with conscience, Liobhan must make a bold decision and is faced with a heartbreaking choice.
Serpent & Dove by Shelby Mahurin
Bound as one to love, honor, or burn.
Two years ago, Louise le Blanc fled her coven and took shelter in the city of Cesarine, forsaking all magic and living off whatever she could steal. There, witches like Lou are hunted. They are feared. And they are burned.
Sworn to the Church as a Chasseur, Reid Diggory has lived his life by one principle: thou shalt not suffer a witch to live. His path was never meant to cross with Lou's, but a wicked stunt forces them into an impossible union—holy matrimony.
The war between witches and Church is an ancient one, and Lou's most dangerous enemies bring a fate worse than fire. Unable to ignore her growing feelings, yet powerless to change what she is, a choice must be made.
And love makes fools of us all.
American Royals by Katharine McGee
*No speculative elements in this one, but a clever alternate history worth including on this list!
What if America had a royal family?
When America won the Revolutionary War, its people offered General George Washington a crown. Two and a half centuries later, the House of Washington still sits on the throne.
As Princess Beatrice gets closer to becoming America's first queen regnant, the duty she has embraced her entire life suddenly feels stifling.
Nobody cares about the spare except when she's breaking the rules, so Princess Samantha doesn't care much about anything, either . . . except the one boy who is distinctly off-limits to her.
And then there's Samantha's twin, Prince Jefferson. If he'd been born a generation earlier, he would have stood first in line for the throne, but the new laws of succession make him third. Most of America adores their devastatingly handsome prince . . . but two very different girls are vying to capture his heart.
August 2019
Song of the Abyss by Makiia Lucier
Ancient grievances, long-held grudges, and dangerous magic combine in this sweeping standalone fantasy perfect for fans of Tamora Pierce and Rachel Hartman.
They came in the night as she dreamt, in her berth, on a ship sailing home to del Mar. After, they would be all Reyna thought about: two carracks painted scorpion black. No emblem on either forecastle, no pennants flying above the mainmasts to hint at a kingdom of origin.

Never a good sign.
As the granddaughter of a famed navigator, seventeen-year-old Reyna has always lived life on her own terms, despite those who say a girl could never be an explorer for the royal house of St. John del Mar. She is determined to prove them wrong, and as she returns home after a year-long expedition, she knows her dream is within reach. No longer an apprentice, instead: Reyna, Master Explorer.
But when menacing raiders attack her ship, those dreams are pushed aside. Reyna's escape is both desperate and dangerous, and when next she sees her ship, a mystery rises from the deep. The sailors–her captain, her countrymen–have vanished. To find them, Reyna must use every resource at her disposal . . . including placing her trust in a handsome prince from a rival kingdom.
Together they uncover a disturbing truth. The attack was no isolated incident. Troubling signs point to a shadowy kingdom in the north, and for once, the rulers of the Sea of Magdalen agree: something must be done. But can Reyna be brave enough to find a way?
A Song for Quiet by Cassandra Khaw
*I might be wrong that this is specifically historical fantasy, but it has that vibe.
Deacon James is a rambling bluesman straight from Georgia, a black man with troubles that he can't escape, and music that won't let him go. On a train to Arkham, he meets trouble — visions of nightmares, gaping mouths and grasping tendrils, and a madman who calls himself John Persons. According to the stranger, Deacon is carrying a seed in his head, a thing that will destroy the world if he lets it hatch.
The mad ravings chase Deacon to his next gig. His saxophone doesn't call up his audience from their seats, it calls up monstrosities from across dimensions. As Deacon flees, chased by horrors and cultists, he stumbles upon a runaway girl, who is trying to escape her father, and the destiny he has waiting for her. Like Deacon, she carries something deep inside her, something twisted and dangerous. Together, they seek to leave Arkham, only to find the Thousand Young lurking in the woods.
The song in Deacon's head is growing stronger, and soon he won't be able to ignore it any more.
The Dragon Republic by R. F. Kuang
The searing follow-up to 2018's most celebrated fantasy debut – THE POPPY WAR.
In the aftermath of the Third Poppy War, shaman and warrior Rin is on the run: haunted by the atrocity she committed to end the war, addicted to opium, and hiding from the murderous commands of her vengeful god, the fiery Phoenix. Her only reason for living is to get revenge on the traitorous Empress who sold out Nikan to their enemies.
With no other options, Rin joins forces with the powerful Dragon Warlord, who has a plan to conquer Nikan, unseat the Empress, and create a new Republic. Rin throws herself into his war. After all, making war is all she knows how to do.
But the Empress is a more powerful foe than she appears, and the Dragon Warlord's motivations are not as democratic as they seem. The more Rin learns, the more she fears her love for Nikan will drive her away from every ally and lead her to rely more and more on the Phoenix's deadly power. Because there is nothing she won't sacrifice for her country and her vengeance.
The sequel to R.F. Kuang's acclaimed debut THE POPPY WAR, THE DRAGON REPUBLIC combines the history of 20th-century China with a gripping world of gods and monsters, to devastating effect.
July 2019
Gods of Jade and Shadow by Silvia Moreno-Garcia
The Mayan god of death sends a young woman on a harrowing, life-changing journey in this dark, one-of-a-kind fairy tale inspired by Mexican folklore.
The Jazz Age is in full swing, but Casiopea Tun is too busy cleaning the floors of her wealthy grandfather's house to listen to any fast tunes. Nevertheless, she dreams of a life far from her dusty small town in southern Mexico. A life she can call her own.
Yet this new life seems as distant as the stars, until the day she finds a curious wooden box in her grandfather's room. She opens it—and accidentally frees the spirit of the Mayan god of death, who requests her help in recovering his throne from his treacherous brother. Failure will mean Casiopea's demise, but success could make her dreams come true.
In the company of the strangely alluring god and armed with her wits, Casiopea begins an adventure that will take her on a cross-country odyssey from the jungles of Yucatán to the bright lights of Mexico City—and deep into the darkness of the Mayan underworld.
June 2019
The Great Eastern: A Novel by Howard A. Rodman
A dazzling, inventive literary adventure story in which Captain Ahab confronts Captain Nemo and the dark cultural stories represented by both characters are revealed in cliffhanger fashion.
A sprawling adventure pitting two of literature's most iconic anti-heroes against each other: Captain Nemo and Captain Ahab. Caught between them: real-life British engineer Isambard Kingdom Brunel, builder of the century's greatest ship, The Great Eastern. But when he's kidnapped by Nemo to help design a submarine with which to fight the laying of the Translatlantic cable – linking the two colonialist forces Nemo hates, England and the US – Brunel finds himself going up against his own ship, and the strange man hired to protect it, Captain Ahab, in a battle for the soul of the 19th century.
The Beholder by Anna Bright
Selah has waited her whole life for a happily ever after. As the only daughter of the leader of Potomac, she knows her duty is to find the perfect match, a partner who will help secure the future of her people. Now that day has finally come.
But after an excruciatingly public rejection from her closest childhood friend, Selah's stepmother suggests an unthinkable solution: Selah must set sail across the Atlantic, where a series of potential suitors awaits—and if she doesn't come home engaged, she shouldn't come home at all.
From English castle gardens to the fjords of Norge, and under the eye of the dreaded Imperiya Yotne, Selah's quest will be the journey of a lifetime. But her stepmother's schemes aren't the only secrets hiding belowdecks … and the stakes of her voyage may be higher than any happy ending.
The Last Tsar's Dragons by Jane Yolen & Adam Stemple
It is the waning days of the Russian monarchy. A reckless man rules the land and his dragons rule the sky. Though the Tsar aims his dragons at his enemies—Jews and Bolsheviks—his entire country is catching fire. Conspiracies suffuse the royal court: bureaucrats jostle one another for power, the mad monk Rasputin schemes for the Tsar's ear, and the desperate queen takes drastic measures to protect her family.
Revolution is in the air—and the Red Army is hatching its own weapons.
Discover Russia's October Revolution reimagined in flight, brought to life by the acclaimed mother-and-son writing team of the Locus Award-winning novel, Pay the Piper, and the Seelie Wars series.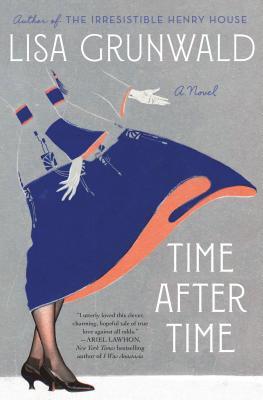 Time After Time by Lisa Grunwald
A magical love story, inspired by the legend of a woman who vanished from Grand Central Terminal, sweeps readers from the 1920s to World War II and beyond, in the spirit of The Time Traveler's Wife and The Curious Case of Benjamin Button.
On a clear December morning in 1937, at the famous gold clock in Grand Central Terminal, Joe Reynolds, a hardworking railroad man from Queens, meets a vibrant young woman who seems mysteriously out of place. Nora Lansing is a Manhattan socialite whose flapper clothing, pearl earrings, and talk of the Roaring Twenties don't seem to match the bleak mood of Depression-era New York. Captivated by Nora from her first electric touch, Joe despairs when he tries to walk her home and she disappears. Finding her again—and again—will become the focus of his love and his life.
Nora, an aspiring artist and fiercely independent, is shocked to find she's somehow been trapped, her presence in the terminal governed by rules she cannot fathom. It isn't until she meets Joe that she begins to understand the effect that time is having on her, and the possible connections to the workings of Grand Central and the solar phenomenon known as Manhattanhenge, when the sun rises or sets between the city's skyscrapers, aligned perfectly with the streets below.
As thousands of visitors pass under the famous celestial blue ceiling each day, Joe and Nora create a life unlike any they could have imagined. With infinite love in a finite space, they take full advantage of the "Terminal City" within a city, dining at the Oyster Bar, visiting the Whispering Gallery, and making a home at the Biltmore Hotel. But when the construction of another landmark threatens their future, Nora and Joe are forced to test the limits of freedom and love.
Delving into Grand Central Terminal's rich past, Lisa Grunwald crafts a masterful historical novel about a love affair that defies age, class, place, and even time.
The Porpoise by Mark Haddon
From the Whitbread and Los Angeles Times Prize-winning author of The Curious Incident of the Dog in the Night-Time , a stunningly ambitious, fantastical novel about the theft of female agency by rapacious men and the ways in which archetypal stories can warp history and the present
Mark Haddon's breathtaking novel begins with a harrowing plane crash: Maja, the pregnant wife of the unimaginably wealthy Philippe, is killed, but their daughter Angelica survives. Philippe's obsession with the girl's safety morphs into something sinister and grotesque as she grows into a beautiful teen. A young man named Darius, visiting Philippe with a business proposition, encounters Angelica and intuits their secret — he decides to rescue her, but the attempt goes awry and he flees England by sea.
This contemporary story mirrors the ancient legend of Antiochus, whose love for the daughter of his dead wife was discovered by the adventurer Appolinus of Tyre. The tale appeared in many forms through the ages; Apollinus becoming the swashbuckling Pericles in Shakespeare's eponymous play. In The Porpoise, as Angelique comes to terms with a life imprisoned on her father's estate, Darius morphs into Pericles, voyaging through a mythic world. In a bravura feat of storytelling, Haddon recounts his many exploits in thrilling fashion, mining the meaning of the old legends while creating parallels with the monstrous modern world Angelica inhabits.
The Women of Dauphine by Deb Jannerson
When Cassie's family moves into a decrepit house in New Orleans, the only upside is her new best friend. Gem is witty, attractive, and sure not to abandon Cassie—after all, she's been confined to the old house since her murder in the '60s.
As their connection becomes romantic, Cassie must keep more and more secrets from her religious community, which hates ghosts almost as much as it hates gays. Even if their relationship prevails over volatile parents and brutal conversion therapy, it may not outlast time.
May 2019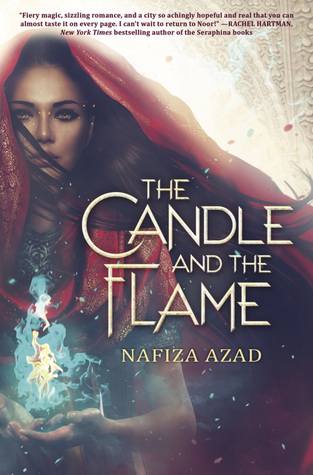 The Candle and the Flame by Nafiza Azad
Fatima lives in the city of Noor, a thriving stop along the Silk Road. There the music of myriad languages fills the air, and people of all faiths weave their lives together. However, the city bears scars of its recent past, when the chaotic tribe of Shayateen djinn slaughtered its entire population — except for Fatima and two other humans. Now ruled by a new maharajah, Noor is protected from the Shayateen by the Ifrit, djinn of order and reason, and by their commander, Zulfikar.
But when one of the most potent of the Ifrit dies, Fatima is changed in ways she cannot fathom, ways that scare even those who love her. Oud in hand, Fatima is drawn into the intrigues of the maharajah and his sister, the affairs of Zulfikar and the djinn, and the dangers of a magical battlefield.
Nafiza Azad weaves an immersive tale of magic and the importance of names; fiercely independent women; and, perhaps most importantly, the work for harmony within a city of a thousand cultures and cadences.
Lent by Jo Walton
From Hugo, Nebula, and World Fantasy Award-winning Jo Walton comes Lent, a magical re-imagining of the man who remade fifteenth-century Florence—in all its astonishing strangeness
Young Girolamo's life is a series of miracles.
It's a miracle that he can see demons, plain as day, and that he can cast them out with the force of his will. It's a miracle that he's friends with Pico della Mirandola, the Count of Concordia. It's a miracle that when Girolamo visits the deathbed of Lorenzo "the Magnificent," the dying Medici is wreathed in celestial light, a surprise to everyone, Lorenzo included. It's a miracle that when Charles VIII of France invades northern Italy, Girolamo meets him in the field, and convinces him to not only spare Florence but also protect it. It's a miracle than whenever Girolamo preaches, crowds swoon. It's a miracle that, despite the Pope's determination to bring young Girolamo to heel, he's still on the loose… and, now, running Florence in all but name.
That's only the beginning. Because Girolamo Savanarola is not who—or what—he thinks he is. He will discover the truth about himself at the most startling possible time. And this will be only the beginning of his many lives.
Romanov by Nadine Brandes
The history books say I died.

They don't know the half of it.
Anastasia "Nastya" Romanov was given a single mission: to smuggle an ancient spell into her suitcase on her way to exile in Siberia. It might be her family's only salvation. But the leader of the Bolshevik army is after them, and he's hunted Romanov before.
Nastya's only chances of saving herself and her family are to either release the spell and deal with the consequences, or enlist help from Zash, the handsome soldier who doesn't act like the average Bolshevik. Nastya has only dabbled in magic, but it doesn't frighten her half as much as her growing attraction to Zash. She likes him. She thinks he might even like her.
That is, until she's on one side of a firing squad . . . and he's on the other.
A Brightness Long Ago by Guy Gavriel Kay
International bestselling author Guy Gavriel Kay's latest work is set in a world evoking early Renaissance Italy and offers an extraordinary cast of characters whose lives come together through destiny, love, and ambition.
In a chamber overlooking the nighttime waterways of a maritime city, a man looks back on his youth and the people who shaped his life. Danio Cerra's intelligence won him entry to a renowned school even though he was only the son of a tailor. He took service at the court of a ruling count–and soon learned why that man was known as the Beast.
Danio's fate changed the moment he saw and recognized Adria Ripoli as she entered the count's chambers one autumn night–intending to kill. Born to power, Adria had chosen, instead of a life of comfort, one of danger–and freedom. Which is how she encounters Danio in a perilous time and place.
Vivid figures share the unfolding story. Among them: a healer determined to defy her expected lot; a charming, frivolous son of immense wealth; a powerful religious leader more decadent than devout; and, affecting all these lives and many more, two larger-than-life mercenary commanders, lifelong adversaries, whose rivalry puts a world in the balance.
A Brightness Long Ago offers both compelling drama and deeply moving reflections on the nature of memory, the choices we make in life, and the role played by the turning of Fortune's wheel.
Westside by W. M. Akers
It's 1921, and a thirteen-mile fence running the length of Broadway splits the island of Manhattan, separating the prosperous Eastside from the Westside—an overgrown wasteland whose hostility to modern technology gives it the flavor of old New York. Thousands have disappeared here, and the respectable have fled, leaving behind the killers, thieves, poets, painters, drunks, and those too poor or desperate to leave.
Against this backdrop, A young detective who specializes in "tiny mysteries" finds herself at the center of a massive conspiracy in this beguiling historical fantasy set on Manhattan's Westside—a peculiar and dangerous neighborhood home to strange magic and stranger residents—that blends the vivid atmosphere of Caleb Carr with the imaginative power of Neil Gaiman.
New York is dying, and the one woman who can save it has smaller things on her mind.
Exhalation: Stories by Ted Chiang
Technically, this is classified as science fiction. However, this collection is Scheherazade-like with nested stories and rich historical detail, so I'm including it as something I'd expect readers of speculative historical fiction to enjoy.
From an award-winning science fiction writer (whose short story "The Story of Your Life" was the basis for the Academy Award-nominated movie Arrival), the long-awaited new collection of stunningly original, humane, and already celebrated short stories
This much-anticipated second collection of stories is signature Ted Chiang, full of revelatory ideas and deeply sympathetic characters. In "The Merchant and the Alchemist's Gate," a portal through time forces a fabric seller in ancient Baghdad to grapple with past mistakes and the temptation of second chances. In the epistolary "Exhalation," an alien scientist makes a shocking discovery with ramifications not just for his own people, but for all of reality. And in "The Lifecycle of Software Objects," a woman cares for an artificial intelligence over twenty years, elevating a faddish digital pet into what might be a true living being. Also included are two brand-new stories: "Omphalos" and "Anxiety Is the Dizziness of Freedom."
In this fantastical and elegant collection, Ted Chiang wrestles with the oldest questions on earth—What is the nature of the universe? What does it mean to be human?—and ones that no one else has even imagined. And, each in its own way, the stories prove that complex and thoughtful science fiction can rise to new heights of beauty, meaning, and compassion.
April 2019
Beneath the World, a Sea by Chris Beckett
South America, 1990. Ben Ronson, a British police officer, arrives in a mysterious forest to investigate a spate of killings of a local species called the Duendes. They are silent, vaguely humanoid creatures – with long limbs and black button eyes – that have a strange psychic effect on people, exposing them to their suppressed thoughts and fears.
The crimes have taken place in a landscape known as the Delta and to reach it Ben has crossed the Zone, a territory which wipes the memories of all who pass through. He remembers nothing of the preceding days; what he did or felt or saw.
Ben is uneasy about what he may have done in the Zone and avoids opening the diaries he kept whilst there, busying himself with the investigation instead. He becomes fascinated by the Duendes, but the closer he gets, the more he begins to unravel. As the Delta starts to take hold of his mind, Ben becomes increasingly haunted by the unopened diaries and the terrible secrets they might hold…
The Raven's Tale by Cat Winters
Seventeen-year-old Edgar Poe counts down the days until he can escape his foster family—the wealthy Allans of Richmond, Virginia. He hungers for his upcoming life as a student at the prestigious new university, almost as much as he longs to marry his beloved Elmira Royster. However, on the brink of his departure, all his plans go awry when a macabre Muse named Lenore appears to him. Muses are frightful creatures that lead Artists down a path of ruin and disgrace, and no respectable person could possibly understand or accept them. But Lenore steps out of the shadows with one request: "Let them see me!"
The Murmur of Bees by Sofía Segovia
From a beguiling voice in Mexican fiction comes an astonishing novel—her first to be translated into English—about a mysterious child with the power to change a family's history in a country on the verge of revolution.
From the day old Nana Reja found a baby abandoned under a bridge, the life of a small Mexican village forever changed. Disfigured and covered in a blanket of bees, little Simonopio is for some locals the stuff of superstition, a child kissed by the devil. But he is welcomed by landowners Francisco and Beatriz Morales, who adopt him and care for him as if he were their own. As he grows up, Simonopio becomes a cause for wonder to the Morales family, because when the uncannily gifted child closes his eyes, he can see what no one else can—visions of all that's yet to come, both beautiful and dangerous. Followed by his protective swarm of bees and living to deliver his adoptive family from threats—both human and those of nature—Simonopio's purpose in Linares will, in time, be divined.
Set against the backdrop of the Mexican Revolution and the devastating influenza of 1918, The Murmur of Bees captures both the fate of a country in flux and the destiny of one family that has put their love, faith, and future in the unbelievable.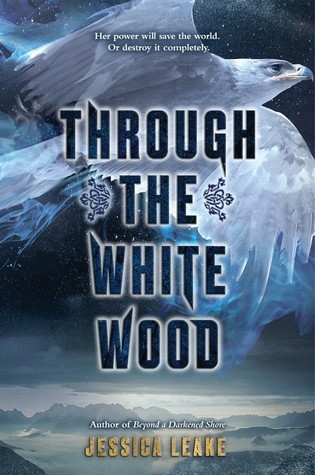 Through the White Wood by Jessica Leake
Katya's power to freeze anything she touches has made her an outcast in her isolated village. And when she loses control of her ability, accidentally killing several villagers, she is banished to the palace of the terrifying Prince Sasha in Kiev.
At the castle, though, she is surprised to find that Sasha is just like her—with his own strange talent, the ability to summon fire. Instead of punishment, Sasha offers Katya friendship, and the chance to embrace her power rather than fear it.
But outside the walls of Kiev, Sasha's enemies have organized their own army of people who can control the very earth. Bent on taking over the entire world, they won't stop until they've destroyed everything.
Katya and Sasha are desperate to stop the encroaching army, and together their powers are a fearsome weapon. But as their enemies draw nearer, leaving destruction in their wake, will fire and frost be enough to save the world? Or will they lose everything they hold dear?
The Time Collector by Gwendolyn Womack
A thrilling page-turner from Gwendolyn Womack, the USA Today bestselling author of The Fortune Teller
Travel through time with the touch of a hand.
Roan West was born with an extraordinary gift: he can perceive the past of any object he touches. A highly skilled pyschometrist, he uses his talents to find and sell valuable antiques, but his quiet life in New Orleans is about to change. Stuart, a fellow pyschometrist and Roan's close friend, has used his own abilities to unearth several out-of-place-artifacts or "ooparts"—like a ring that once belonged to the seventeenth-century mathematician and philosopher René Descartes, but was found buried in prehistoric bedrock.
The relics challenge recorded history, but soon after the discovery, Stuart disappears, making him one of several psychometrists who have recently died or vanished without a trace. When Roan comes across a viral video of a young woman who has discovered a priceless pocket watch just by "sensing" it, he knows he has to warn her—but will Melicent Tilpin listen? And can Roan find Stuart before it's too late?
The Strawberry Thief by Joanne Harris
The compelling new novel from the author of the bestselling Chocolat.
Vianne Rocher has settled down. Lansquenet-sous-Tannes, the place that once rejected her, has finally become her home. With Rosette, her 'special' child, she runs her chocolate shop in the square, talks to her friends on the river, is part of the community. Even Reynaud, the priest, has become a friend.
But when old Narcisse, the florist, dies, leaving a parcel of land to Rosette and a written confession to Reynaud, the life of the sleepy village is once more thrown into disarray. The arrival of Narcisse's relatives, the departure of an old friend and the opening of a mysterious new shop in the place of the florist's across the square – one that mirrors the chocolaterie, and has a strange appeal of its own – all seem to herald some kind of change: a confrontation, a turbulence – even, perhaps, a murder…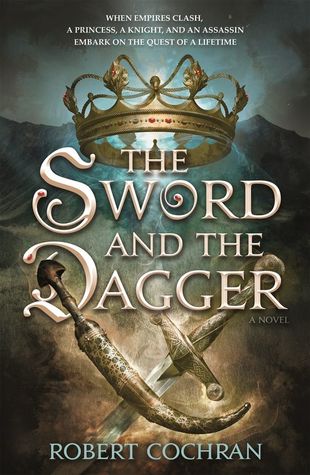 The Sword and the Dagger by Robert Cochran
When empires clash,
a Princess, a Knight, and an Assassin
embark on the quest of a lifetime
During the time of the Crusades, an unlikely trio—a Christian princess, her affianced prince, and a Muslim assassin—embarks on a quest to the court of the most fearsome warrior the world has ever known, Genghis Khan.
A rousing tale of adventure and romance about three young people who must grapple with fundamental issues of loyalty, friendship, faith, honor, and courage against the backdrop of conflicts that still resonate today.
March 2019
The True Queen by Zen Cho
In the follow-up to the "delightful" Regency fantasy novel (NPR.org) Sorcerer to the Crown, a young woman with no memories of her past finds herself embroiled in dangerous politics in England and the land of the fae.
When sisters Muna and Sakti wake up on the peaceful beach of the island of Janda Baik, they can't remember anything, except that they are bound as only sisters can be. They have been cursed by an unknown enchanter, and slowly Sakti starts to fade away. The only hope of saving her is to go to distant Britain, where the Sorceress Royal has established an academy to train women in magic.
If Muna is to save her sister, she must learn to navigate high society, and trick the English magicians into believing she is a magical prodigy. As she's drawn into their intrigues, she must uncover the secrets of her past, and journey into a world with more magic than she had ever dreamed.
The Bird King by G. Willow Wilson
New from the award-winning author of Alif the Unseen and writer of the Ms. Marvel series, G. Willow Wilson
Set in 1491 during the reign of the last sultanate in the Iberian peninsula, The Bird King is the story of Fatima, the only remaining Circassian concubine to the sultan, and her dearest friend Hassan, the palace mapmaker.
Hassan has a secret–he can draw maps of places he's never seen and bend the shape of reality. When representatives of the newly formed Spanish monarchy arrive to negotiate the sultan's surrender, Fatima befriends one of the women, not realizing that she will see Hassan's gift as sorcery and a threat to Christian Spanish rule. With their freedoms at stake, what will Fatima risk to save Hassan and escape the palace walls?
As Fatima and Hassan traverse Spain with the help of a clever jinn to find safety, The Bird King asks us to consider what love is and the price of freedom at a time when the West and the Muslim world were not yet separate.
Sherwood by Meagan Spooner
Robin of Locksley is dead.
Maid Marian doesn't know how she'll go on, but the people of Locksley town, persecuted by the Sheriff of Nottingham, need a protector. And the dreadful Guy of Gisborne, the Sheriff's right hand, wishes to step into Robin's shoes as Lord of Locksley andMarian's fiancé.
Who is there to stop them?
Marian never meant to tread in Robin's footsteps—never intended to stand as a beacon of hope to those awaiting his triumphant return. But with a sweep of his green cloak and the flash of her sword, Marian makes the choice to become her own hero: Robin Hood.
Lovely War by Julie Berry
A sweeping, multi-layered romance with a divine twist, by the Printz Honor-winning author of The Passion of Dolssa, set in the perilous days of World Wars I and II.
It's 1917, and World War I is at its zenith when Hazel and James first catch sight of each other at a London party. She's a shy and talented pianist; he's a newly minted soldier with dreams of becoming an architect. When they fall in love, it's immediate and deep—and cut short when James is shipped off to the killing fields.
Aubrey Edwards is also headed toward the trenches. A gifted musician who's played Carnegie Hall, he's a member of the 15th New York Infantry, an all-African-American regiment being sent to Europe to help end the Great War. Love is the last thing on his mind. But that's before he meets Colette Fournier, a Belgian chanteuse who's already survived unspeakable tragedy at the hands of the Germans.
Thirty years after these four lovers' fates collide, the Greek goddess Aphrodite tells their stories to her husband, Hephaestus, and her lover, Ares, in a luxe Manhattan hotel room at the height of World War II. She seeks to answer the age-old question: Why are Love and War eternally drawn to one another? But her quest for a conclusion that will satisfy her jealous husband uncovers a multi-threaded tale of prejudice, trauma, and music and reveals that War is no match for the power of Love.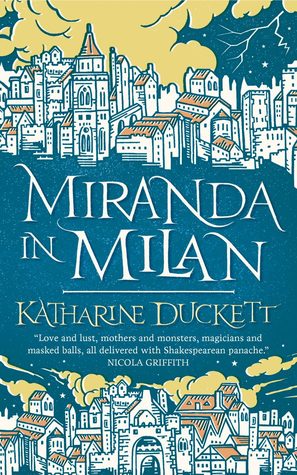 Miranda in Milan by Katharine Duckett
"A haunting story that reimagines the consequences of Shakespeare's The Tempest."
After the tempest, after the reunion, after her father drowned his books, Miranda was meant to enter a brave new world. Naples awaited her, and Ferdinand, and a throne. Instead she finds herself in Milan, in her father's castle, surrounded by hostile servants who treat her like a ghost. Whispers cling to her like spiderwebs, whispers that carry her dead mother's name. And though he promised to give away his power, Milan is once again contorting around Prospero's dark arts. With only Dorothea, her sole companion and confidant to aid her, Miranda must cut through the mystery and find the truth about her father, her mother, and herself.
February 2019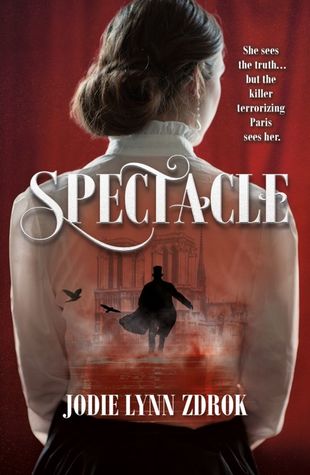 Spectacle by Jodie Lynn Zdrok
A YA murder mystery in which a young reporter must use her supernatural visions to help track down a killer targeting the young women of Paris.
Paris, 1887.
Sixteen-year-old Nathalie Baudin writes the daily morgue column for Le Petit Journal. Her job is to summarize each day's new arrivals, a task she finds both fascinating and routine. That is, until the day she has a vision of the newest body, a young woman, being murdered–from the perspective of the murderer himself.
When the body of another woman is retrieved from the Seine days later, Paris begins to buzz with rumors that this victim may not be the last. Nathalie's search for answers sends her down a long, twisty road involving her mentally ill aunt, a brilliant but deluded scientist, and eventually into the Parisian Catacombs. As the killer continues to haunt the streets of Paris, it becomes clear that Nathalie's strange new ability may make her the only one who can discover the killer's identity–and she'll have to do it before she becomes a target herself.
The Weight of Our Sky by Hanna Alkaf
A music-loving teen with OCD does everything she can to find her way back to her mother during the historic race riots in 1969 Kuala Lumpur, Malaysia, in this heart-pounding literary debut.
Melati Ahmad looks like your typical moviegoing, Beatles-obsessed sixteen-year-old. Unlike most other sixteen-year-olds though, Mel also believes that she harbors a djinn inside her, one who threatens her with horrific images of her mother's death unless she adheres to an elaborate ritual of counting and tapping to keep him satisfied.
But there are things that Melati can't protect her mother from. On the evening of May 13th, 1969, racial tensions in her home city of Kuala Lumpur boil over. The Chinese and Malays are at war, and Mel and her mother become separated by a city in flames.
With a 24-hour curfew in place and all lines of communication down, it will take the help of a Chinese boy named Vincent and all of the courage and grit in Melati's arsenal to overcome the violence on the streets, her own prejudices, and her djinn's surging power to make it back to the one person she can't risk losing.
Black Leopard, Red Wolf by Marlon James
In the stunning first novel in Marlon James's Dark Star trilogy, myth, fantasy, and history come together to explore what happens when a mercenary is hired to find a missing child.
Tracker is known far and wide for his skills as a hunter: "He has a nose," people say. Engaged to track down a mysterious boy who disappeared three years earlier, Tracker breaks his own rule of always working alone when he finds himself part of a group that comes together to search for the boy. The band is a hodgepodge, full of unusual characters with secrets of their own, including a shape-shifting man-animal known as Leopard.
As Tracker follows the boy's scent—from one ancient city to another; into dense forests and across deep rivers—he and the band are set upon by creatures intent on destroying them. As he struggles to survive, Tracker starts to wonder: Who, really, is this boy? Why has he been missing for so long? Why do so many people want to keep Tracker from finding him? And perhaps the most important questions of all: Who is telling the truth, and who is lying?
Drawing from African history and mythology and his own rich imagination, Marlon James has written a saga of breathtaking adventure that's also an ambitious, involving read. Defying categorization and full of unforgettable characters, Black Leopard, Red Wolf is both surprising and profound as it explores the fundamentals of truths, the limits of power, the excesses of ambition, and our need to understand them all.
An Affair of Poisons by Addie Thorley
No one looks kindly on the killer of a king.
After unwittingly helping her mother poison King Louis XIV, seventeen-year-old alchemist Mirabelle Monvoisin is forced to see her mother's Shadow Society in a horrifying new light: they're not heroes of the people, as they've always claimed to be, but murderers. Herself included. Mira tries to ease her guilt by brewing helpful curatives, but her hunger tonics and headache remedies cannot right past wrongs or save the dissenters her mother vows to purge.
Royal bastard Josse de Bourbon is more kitchen boy than fils de France. But when the Shadow Society assassinates the Sun King and half of the royal court, he must become the prince he was never meant to be in order to save his injured sisters and the petulant dauphin. Forced to hide in the sewers beneath the city, Josse's hope of reclaiming Paris seems impossible―until his path collides with Mirabelle's.
She's a deadly poisoner. He's a bastard prince. They are sworn enemies, yet they form a tenuous pact to unite the commoners and former nobility against the Shadow Society. But can a rebellion built on mistrust ever hope to succeed?
Enchantée by Gita Trelease
Paris in 1789 is a labyrinth of twisted streets, filled with beggars, thieves, revolutionaries—and magicians…
When smallpox kills her parents, Camille Durbonne must find a way to provide for her frail, naive sister while managing her volatile brother. Relying on petty magic—la magie ordinaire—Camille painstakingly transforms scraps of metal into money to buy the food and medicine they need. But when the coins won't hold their shape and her brother disappears with the family's savings, Camille must pursue a richer, more dangerous mark: the glittering court of Louis XVI and Marie Antoinette.
With dark magic forbidden by her mother, Camille transforms herself into the 'Baroness de la Fontaine' and is swept up into life at the Palace of Versailles, where aristocrats both fear and hunger for la magie. There, she gambles at cards, desperate to have enough to keep herself and her sister safe. Yet the longer she stays at court, the more difficult it becomes to reconcile her resentment of the nobles with the enchantments of Versailles. And when she returns to Paris, Camille meets a handsome young balloonist—who dares her to hope that love and liberty may both be possible.
But la magie has its costs. And when Camille loses control of her secrets, the game she's playing turns deadly. Then revolution erupts, and she must choose—love or loyalty, democracy or aristocracy, freedom or magic—before Paris burns…
The Night Tiger by Yangsze Choo
A sweeping historical novel about a dancehall girl and an orphan boy whose fates entangle over an old Chinese superstition about men who turn into tigers.
When 11-year-old Ren's master dies, he makes one last request of his Chinese houseboy: that Ren find his severed finger, lost years ago in an accident, and reunite it with his body. Ren has 49 days, or else his master's soul will roam the earth, unable to rest in peace.
Ji Lin always wanted to be a doctor, but as a girl in 1930s Malaysia, apprentice dressmaker is a more suitable occupation. Secretly, though, Ji Lin also moonlights as a dancehall girl to help pay off her beloved mother's Mahjong debts. One night, Ji Lin's dance partner leaves her with a gruesome souvenir: a severed finger. Convinced the finger is bad luck, Ji Lin enlists the help of her erstwhile stepbrother to return it to its rightful owner.
As the 49 days tick down, and a prowling tiger wreaks havoc on the town, Ji Lin and Ren's lives intertwine in ways they could never have imagined. Propulsive and lushly written, The Night Tiger explores colonialism and independence, ancient superstition and modern ambition, sibling rivalry and first love. Braided through with Chinese folklore and a tantalizing mystery, this novel is a page-turner of the highest order.
January 2019
The Winter of the Witch by Katherine Arden
Following their adventures in The Bear and the Nightingale and The Girl in the Tower, Vasya and Morozko return in this stunning conclusion to the bestselling Winternight Trilogy, battling enemies mortal and magical to save both Russias, the seen and the unseen.
Now Moscow has been struck by disaster. Its people are searching for answers—and for someone to blame. Vasya finds herself alone, beset on all sides. The Grand Prince is in a rage, choosing allies that will lead him on a path to war and ruin. A wicked demon returns, stronger than ever and determined to spread chaos. Caught at the center of the conflict is Vasya, who finds the fate of two worlds resting on her shoulders. Her destiny uncertain, Vasya will uncover surprising truths about herself and her history as she desperately tries to save Russia, Morozko, and the magical world she treasures. But she may not be able to save them all.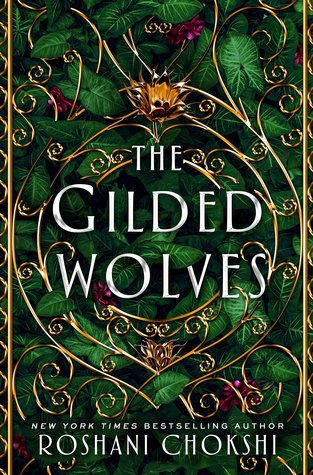 The Gilded Wolves by Roshani Chokshi
No one believes in them. But soon no one will forget them.
It's 1889. The city is on the cusp of industry and power, and the Exposition Universelle has breathed new life into the streets and dredged up ancient secrets. Here, no one keeps tabs on dark truths better than treasure-hunter and wealthy hotelier Séverin Montagnet-Alarie. When the elite, ever-powerful Order of Babel coerces him to help them on a mission, Séverin is offered a treasure that he never imagined: his true inheritance.
To hunt down the ancient artifact the Order seeks, Séverin calls upon a band of unlikely experts: An engineer with a debt to pay. A historian banished from his home. A dancer with a sinister past. And a brother in arms if not blood.
Together, they will join Séverin as he explores the dark, glittering heart of Paris. What they find might change the course of history–but only if they can stay alive.